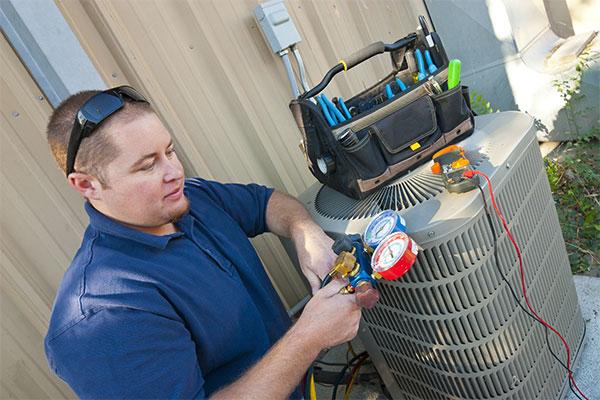 Plano Air Conditioning Maintenance
One way to prevent expensive future air conditioning repairs is by scheduling regular preventative maintenance on your air conditioning system. A tune up on your heating and cooling system from one of the highly trained Plano HVAC technicians at Rescue Air can dramatically improve your air conditioner's efficiency and your home's comfort, as well as spot potential issues before they turn into a problem.
A Typical A/C System Tune Up Includes:
Check electrical connections.
Lubricate moving parts.
Inspect condensate drain.
Check electrical control panels.
Clean indoor / outdoor evaporator coils.
Check refrigerant levels.
Check thermostat and settings.
Clean and adjust blower components.
Air duct cleaning (if needed).
Filter change (if needed).
By regularly maintaining the air conditioning equipment in your Plano area home, you can minimize unexpected and unwanted costs. By having Rescue Air perform yearly service on your HVAC system, you can keep your air conditioner at peak performance, which can save you long term repair costs and keep your system running optimally. At Rescue Air, we recommend checking your cooling system in the spring and checking your heating system in the fall.
Contact us today at 469-778-5115 to schedule Plano air conditioning maintenance at your home.
Meet Our Team
Joshua Campbell, Owner

I saw the need for a business that offers comprehensive service and sought to redefine what that means in the HVAC repair industry. Ours is a company that listens to their customer's needs and solves their problems. We offer the best products and fully ...
Customer Testimonials
Such great guys! Super fast response, and great at following up with calls about the tech coming out. Roman came out to the house and was awesome! I felt like he gave me advice and service based on my actual needs and not just like a robot. I'll definitely be calling back if I need anything els...
Recent People With Air Conditioning Needs:
I have an older 2 story home that currently has an insufficient number of supply and return vents, and plenum. I am interested in adding supply and return vents to the second floor.

Michael S
Came home and AC was out. Need service.

Tab W
Our Location
Location & Contact Info